Miguel's Heli-Pad!
Welcome
Here you will find information on The Indy 500, Astronauts, ACURA NSX, Indy Car Racing, JFK and of course...... GROLSCH!!
This Web Page is dedicated to the memory of APOLLO 1 crew members:
Commander Virgil "Gus" Grissom, Ed White (First American to walk in space) and Roger Chaffee.
May their ultimate sacrifice, made for our country, never be forgotten.
Me and Robinson Helicopter 57 Zulu...my first solo!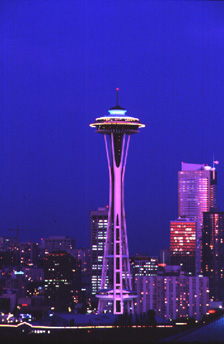 Links
Space Needle
Seattle Waterfront
In memory of my good Friend Bradufo's Web Page
Indy Car Racing Magazine
InfoSpace People Search
Google
Yahoo
The Challenger Disaster: The Real Story
Migs takes his piloting skills to: ALASKA!
Check out my Florida House!
And an aerial view from a Helicopter!
My new House in Sahalee CC!
Air & Space!
A great informational site on the Fabulous
Latest FedEx Champ Car Information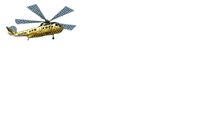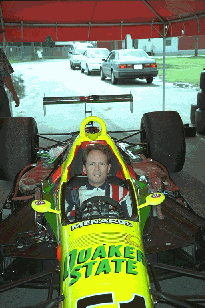 This month's Pictures

I had an absolute blast at the Cowboys and Indians Party in New Orleans!

Here's a good shot of My Buddy Barney I miss Him

Kelly and I are kicking it up for all the ladies to admire!

Flagroom Motorsports is officially in Business!

Flagroom Motorsports convene to discuss current Race Strategies held at the Flagroom Executive Boardroom!

Flagroom Motorsports first official Board Meeting held at the Turn One Convention Center!

Flagroom Motorsports continues its official Induction Meeting held at the Turn One Convention Center!

Ted and Miguel seek expert Motorsports Management advice from world-famous racing legend Jackie Stewart while at the 2002 Formula One race at Indy!

Danica Patrick lobbies for a seat on the Board!

Most of our best times are spent while spending time with John W. Mecom III at his Turn Two Suite at Indy. Thanks a million John!

Migs and Vlo hang out while Vlo is visiting Seattle

I had a fabulous time at Dave's Jersey-Shore house this past summer!

The East Coast Chapter of the Cove Club convenes while i'm visiting.

Dave requires expert supervision while plying the trecherous waters of the Barnegat Inlet

A couple of shots of my NSX Drive across the country! Great sights, great History and great Locations! It was a trip to Remember!

I met some great people like Parnelli Jones while at the Indy 500 Time Trials!

I also was lucky enough to attend Roger Penske's surprise Birthday Party where I had a chance to hang out with Al Unser Jr as well as Helio Castroneves!

Migs and Brutus share a laugh while at Whistler BC!

Matt discovers the joy of Canine ownership

What an incredible Summer! Many Boat Trips to some of Seattle's best spots!

Matt continues to offer his neck to Brutus for Lunch!

The Pan Pacific Lodge The Best place to Hang Out in ALL of Whistler!

Thanksgiving in New Orleans brought some interesting Friends to hang out while I waxed Bob and Kelly's butts in Ping Pong!
Check out my collection of High Altitude and Space Helmets!
The fabulous HGU-8/P was actually used by Ken Mattingly in preparation for Apollo 16!
This particular US NAVY MARK IV High Altitude Pressure Helmet was also property of NASA throughout the entire Mercury-Apollo Missions. In fact, it's the prototype to the Mercury Space Helmet!
WOW!! What a find! an incredible FLOWN Orlan Space Glove from Soviet Mission 27 to MIR!!!
Take a DIVE on SSBN-728 Florida, Ohio-Class Ballistic Nuclear Submarine!
The Dive was an incredible experience! Good friends, good times and great memories! Thanks JOE!
Here's a great shot of my niece Emary!
WHERE can YOU drive a CHAMP CAR?
Great Shots of My CHAMP CAR DRIVE!
Another shot of my NSX
Check out theIndy Racing League Home Page!

Coming up, OKTOBERFEST in Munich!
Salmon Fishing in ALASKA!

What's better than a Groslch and a Romeo and Julietta Churchill!

A new generation of Long Beach fan has arrived!

Bob and Migs relax Porch-Side enjoying a

Check out some great shots of the Long Beach Grand Prix!

And MORE Photos of Long Beach!

Migs and Bob travel to Sydney in Style!

Time out for a Havana wharf-side

Mario looks intently at Michael during the race

Al Unser makes another blazing pit-stop

Migs and Bob under Sydney's Harbor Bridge.

Good Group Shots!

Migs and Paul Newman discuss race strategies

Migs in FULL race regalia!

Migs & Bob Dive The Great Barrier Reef!

View of Sydney's Opera House from our Hotel

Viewing inland overlooking Sydney's "Rocks" district

Migs returns to Surfers Paradise Australia with Bob for IndyCarnival 1996!

Bob surrenders to a crowd of adoring race fans!

Some of Australia's Finest races fans gather for a photo!

Migs finds a Friend!




Migs runs into NEIL ARMSTRONG!
NASA's glorious Moonshot!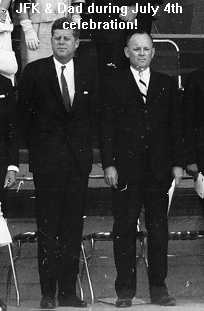 June 29, 1962 JFK in Mexico with DAD!
JFKcongratulates Dad on a great speech as Mom looks on!
Kennedy addresses a jubilant crowd in this great color photo
Collection of photos related to June 29, 1962

This WEB page brought to you by the good people of:

The Finest Beer in all the land!
E-Mail

Migs@cablespeed.com
Say "Hey" to my Dad.
MUSKIEBILL@aol.com


Last Edited 4:12 AM on 1/20/05

This page was created with the Hot Dog Pro Web Page Editor
You are visitor # >